Carbo-Fuel Single Serving
Carbo-Fuel is quality fuel for immediate and sustained energy and recovery nutrition for all of your athletic needs. Tasteless and colorless, it mixes easily in any juice or water. It works perfectly for carbo-loading before an event, as well as replacing muscle glycogen immediately after each training session. If protein, vitamins, and minerals are the building materials for your body, think of Carbo-Fuel as the gasoline for your body. Carbo-Fuel can be taken 30-40 minutes for lasting energy without being weighed down by a heavy meal from traditional carbo-loading. You will not want to work out another day without it!
The cleanest source of sustainable energy for before, during, and after your activity.
Easily carbo-load before you train or compete, drinking your Carbs throughout the day.
The same complex Carbs found in Brown Rice, but immediately and easily accessible.
Aids recovery by replenishing Glucose levels after strenuous training to reduce stress and fatigue.
Banned Substance Free.
Recommend this product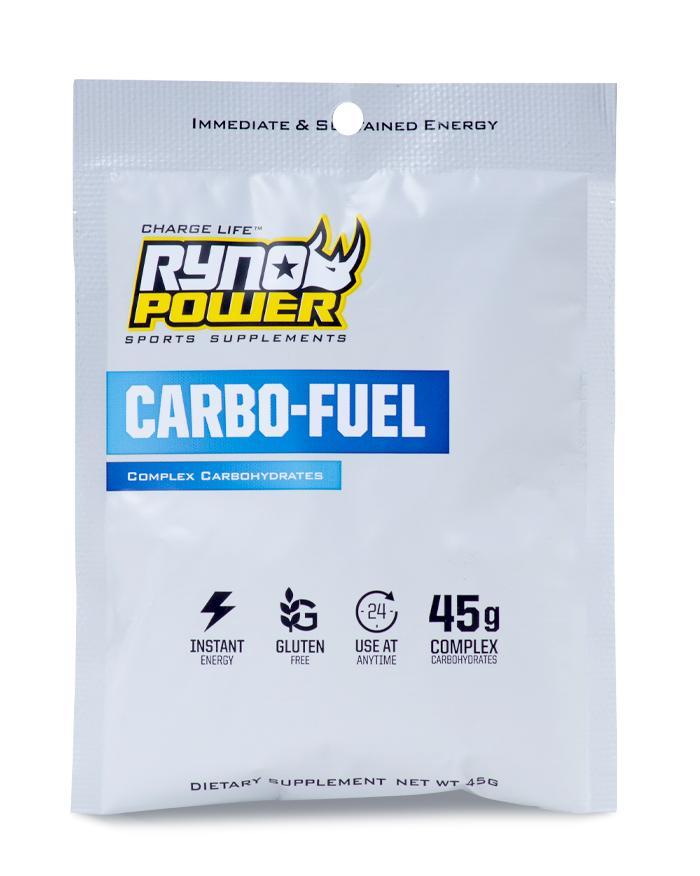 Carbo-Fuel Single Serving