Gladiator Pre-Workout (30 Serv)
30 Servings of an explosive pre-workout with added endurance ingredients, like Rhodiola and ActiGin, to keep you pushing harder and faster than ever before. Natural caffeine and guarana seed extract provide explosive, smooth energy to get started and keep going. Energy, strength, and focus for all your training and competition.
100% NON-GMO - Caffeine, guarana seed extract, Rhodiola, ActiGin, stevia from all natural sources.
PERFORMANCE BOOSTER ? Gives a kick of energy that augments performance, resulting in optimal gains.
ENDURANCE TRAINING ? Perfect for endurance activities such as cycling, triathlons, motocross, action sports, and circuit training.
NON-GMO INGREDIENTS ? Loaded with non-GMO natural flavors, Rhodiola, and ActiGin for improved training and better workouts
STRAWBERRY LEMONADE FLAVOR ? Strawberry lemonade flavor from natural sources, sweetened with plant-derived Stevia for a delicious, light, and healthy taste.
Banned Substance Free.
Recommend this product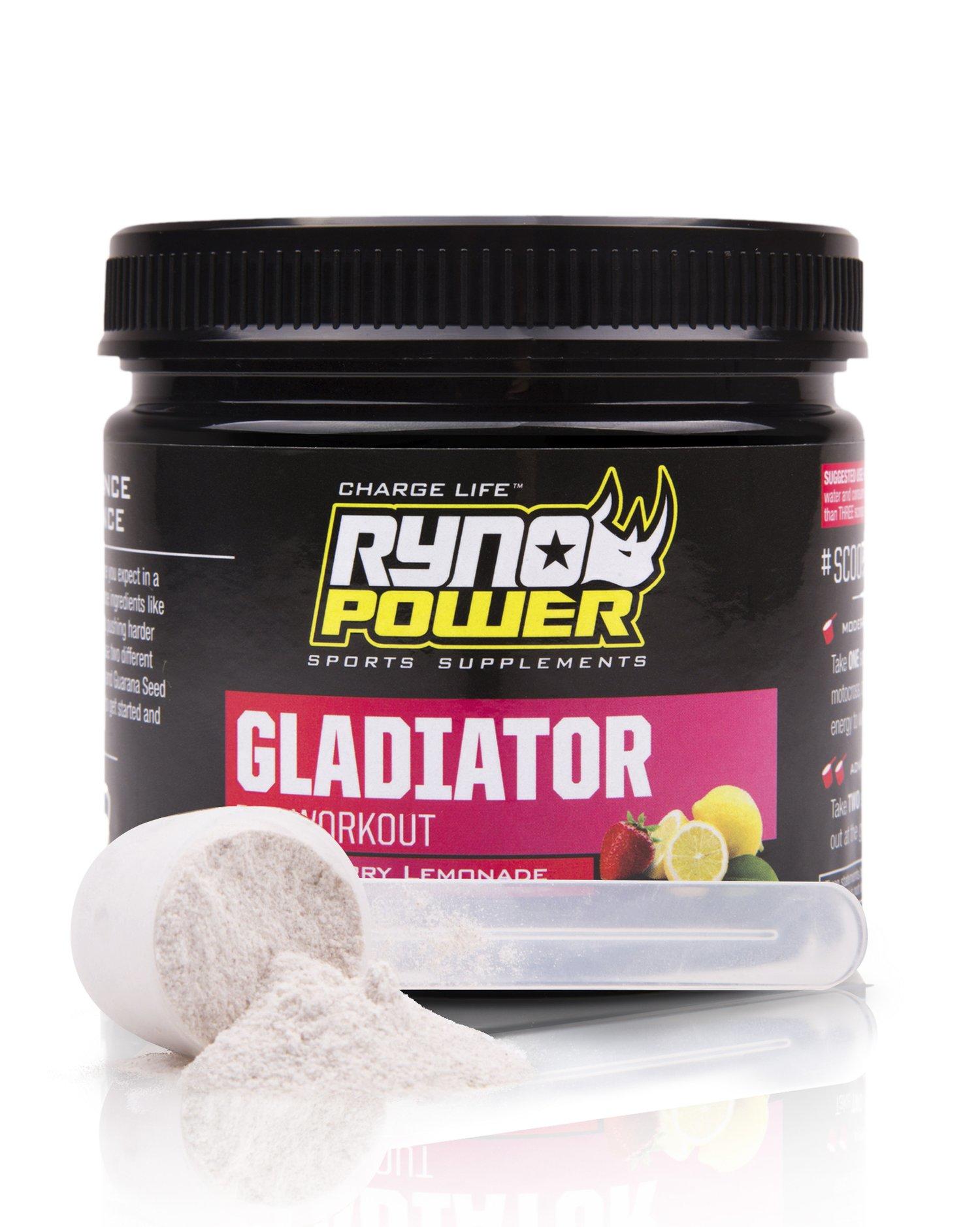 Gladiator Pre-Workout (30 Serv)