Graduated Compression Knee Sleeves
Mobius Graduated Compression Knee Sleeves act as a layer of muscle, gently squeezing stretched vein walls. Lab tests show this built in feature helps fight the force of gravity and circulate blood back to the heart more efficiently. When blood is properly circulated, it provides much needed oxygen and nutrients to tired muscles, and helps muscles regenerate and recover more efficiently and helps remove built up lactic acid. The end result? Enhanced performance and recovery. 
Mobius knee sleeves can be used effectively during and after activity. In addition, they have an anti-microbial treatment for odor reduction and anti-slip silicone dots lining the upper hem. 
Available in sizes XXS-XXL. 
Sold in pairs.
Recommend this product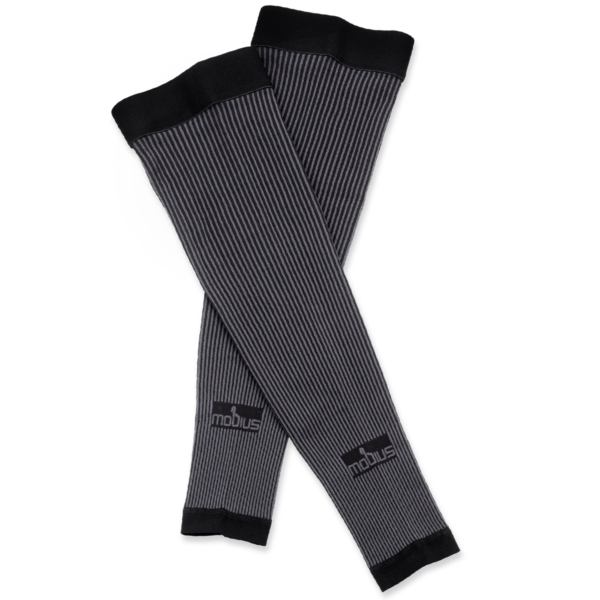 Graduated Compression Knee Sleeves