Hydration Fuel Single Serving - Lemon Lime
Take home a single serving of our Hydration Fuel, the delicious award-winning electrolyte formula that can be used throughout the day to hydrate your body under any circumstances.
Hydration Fuel is a clean and healthy performance based blend that is intended to be used by all ages.
ELECTROLYTES  Lost through sweating, Hydration fuel provides sodium, calcium, potassium, and magnesium to hydrate to optimal levels.
3g OF BCAA'S Each serving contains 3 grams of BCAA's which naturally reduce muscle fatigue, improves recovery time, decreases amino acid loss from muscles, and aids in protein absorption, so your body will be rested and ready for the next session.
30g OF NON-GMO CARBOHYDRATES Packed with a blend from our Carbo-Fuel that fuels the push to better results.
3g of Glutamine, Glutamine is a naturally occurring amino acid in your body. During intense training, Glutamine levels are greatly depleted, which decreases strength, stamina, and recovery. With 3g of Glutamine in Hydration Fuel, we keep your levels where they need to be for maximum performance.
RICH IN NUTRIENTS, Contains D-Ribose, an ingredient that acts as the motor of the body's cells, allowing cells to function at high levels.
Banned Substance Free.
Recommend this product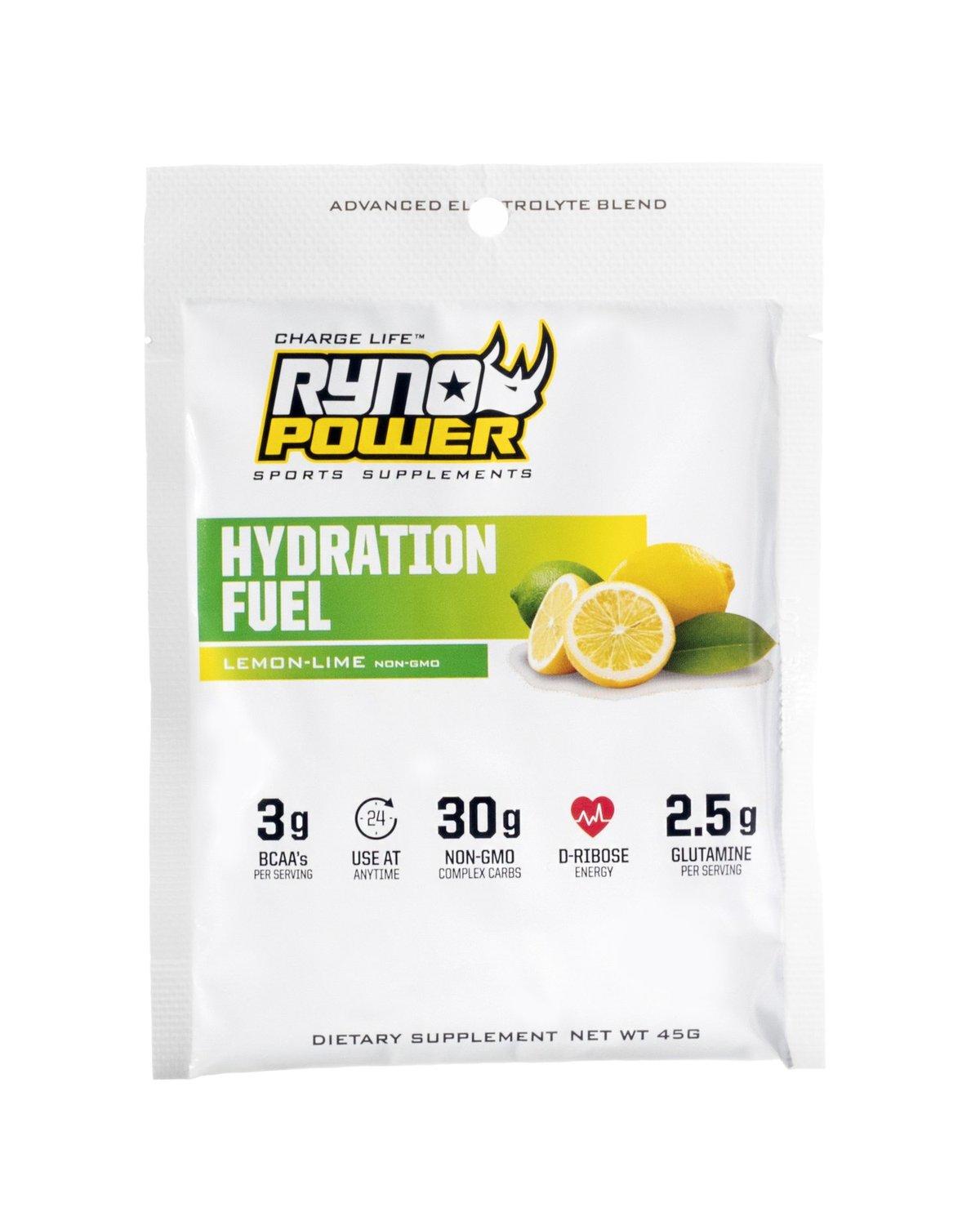 Hydration Fuel Single Serving - Lemon Lime