Renthal Twinwall 997 RC / HON CRF 04-18 KAW KX/KXF 2006+
Twinwall® are engineered for the toughest of conditions. The Twinwall feature a patented design that borrow aircraft design principles by utilising two tubes. Providing the rider with a combination of Strength, lightweight and safety. Since their introduction in 1998, the Twinwall® have been the handlebar of choice for more professional race teams and has helped more riders win championships than any other handlebar in the world.
Fitting almost perfectly in the middle of the Renthal range of bends, The RC Bar bend is one of the most popular amongst all bends.
Popularised by Ricky Carmichael during his time at Pro Circuit Kawasaki and American Honda. This bar has been adopted by many top level riders since, including MX2 World Champion Jeffrey Herlings.
Also called:

HONDA CR/CRF 04-13
KAWASAKI KX/KXF 06-13
Bar Dimensions
Width / Dim A
804
Height / Dim B
105
Rise / Dim C
64
Clamping Width / Dim D
110
Sweep / Dim E
54
Control Length / Dim F
200
Dim G


Height / Dim Bv
105
Mounting Diameter
28.6mm / 1+1/8"
Recommend this product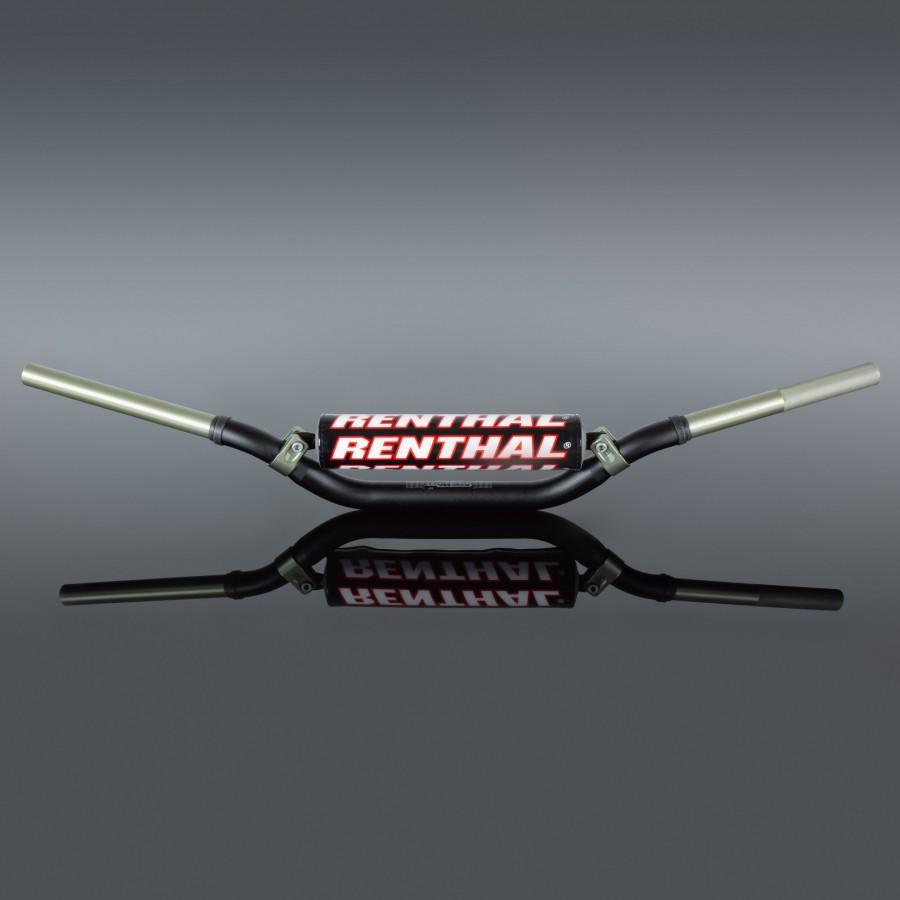 Renthal Twinwall 997 RC / HON CRF 04-18 KAW KX/KXF 2006+