RX 102 (5 Gallon/19 Litres)
RX102 is a very versatile fuel and can be used in any application wanting or needing additional performance while staying within the FIM/ACU technical regulations. 
VP's new 102 delivers the high quality and product consistency that VP's reputation has been built on. 
Suitable for 4-Strokes and 2-Strokes.
RON: 102
Leaded: No
Ethanol %: 9.5%
Oxygenates%: 3.45% 
All Race Fuel orders received Monday to Friday before 1pm will be delivered 2-3 days after despatch.
x1
 19ltr Drums - 
Single Parcel
x2-24 19ltr Drums - Half Pallet 
x25-36 19ltr Drums - Full Pallet
Next Day Delivery is available on request at an extra cost. 
*** DELIVERIES CAN ONLY BE MADE TO A BUSINESS/TRADE ADDRESS ***
Recommend this product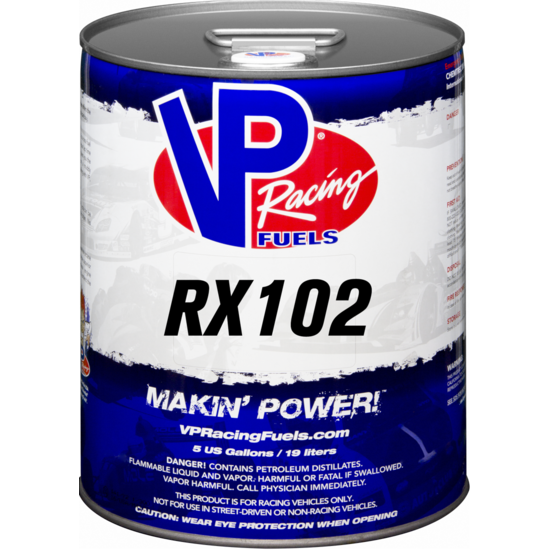 RX 102 (5 Gallon/19 Litres)