U4.4 (5 Gallon/19 Litres)
If you're not bound by fuel rules, this leaded fuel is the best choice for virtually any powersports application, offering the biggest gain vs. cost of any performance part you can buy. 
The latest generation of our U4-based fuels, U4.4 makes more power than pump gas across a wider range of applications than its predecessors. Designed as a direct, pour-in replacement for pump gas, it will require modest jetting changes, i.e., +2 main jets or +2 pilot jets at most. 
With its higher octane rating, U4.4 is designed for use in stock and modified 2-stroke and 4-stroke applications.
Contains MTBE.
RON: 114
Leaded: Yes
Ethanol %: 0%
Oxygenates %: 7.50% 
All Race Fuel orders received Monday to Friday before 1pm will be delivered 2-3 days after despatch.
x1
 19ltr Drums - 
Single Parcel
x2-24 19ltr Drums - Half Pallet 
x25-36 19ltr Drums - Full Pallet
Next Day Delivery is available on request at an extra cost. 
*** DELIVERIES CAN ONLY BE MADE TO A BUSINESS/TRADE ADDRESS ***
Recommend this product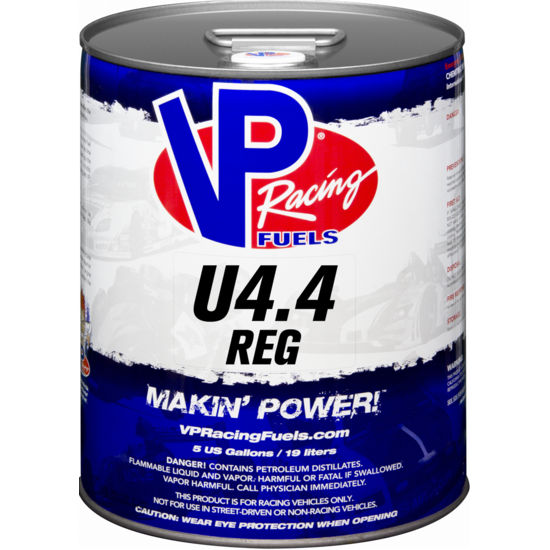 U4.4 (5 Gallon/19 Litres)