Yoshimura RS-12 Full System (S.Steel/S.Steel/Carbon Cap) KTM/Husqvarna SX-F/FC450 2023
Yoshimura RS-12 Full Exhaust System (S.Steel/S.Steel/Carbon Cap) KTM/Husqvarna SX-F/FC450 2023
Introducing the newest RS-12 full system from Yoshimura R&D of America for the 2023 KTM SX-F 450 and 2023 Husqvarna FC450. We got to work as soon as we could developing a system that would not only perform better than stock but one that would make the new 450's more controllable and more connected. Days of dyno and rider testing put our new RS-12 Signature Series exactly where we wanted it. Packing lots of punch for these two 450cc European machines.
This new system is the first Yoshimura production motocross exhaust to incorporate a resonator on the header and in the muffler. This new header resonator unlocks bottom and midrange power to not only make the new Austrian bikes more powerful, but provides more rider connectivity. 
The RS-12 proudly developed, designed, and made in the USA.
Recommend this product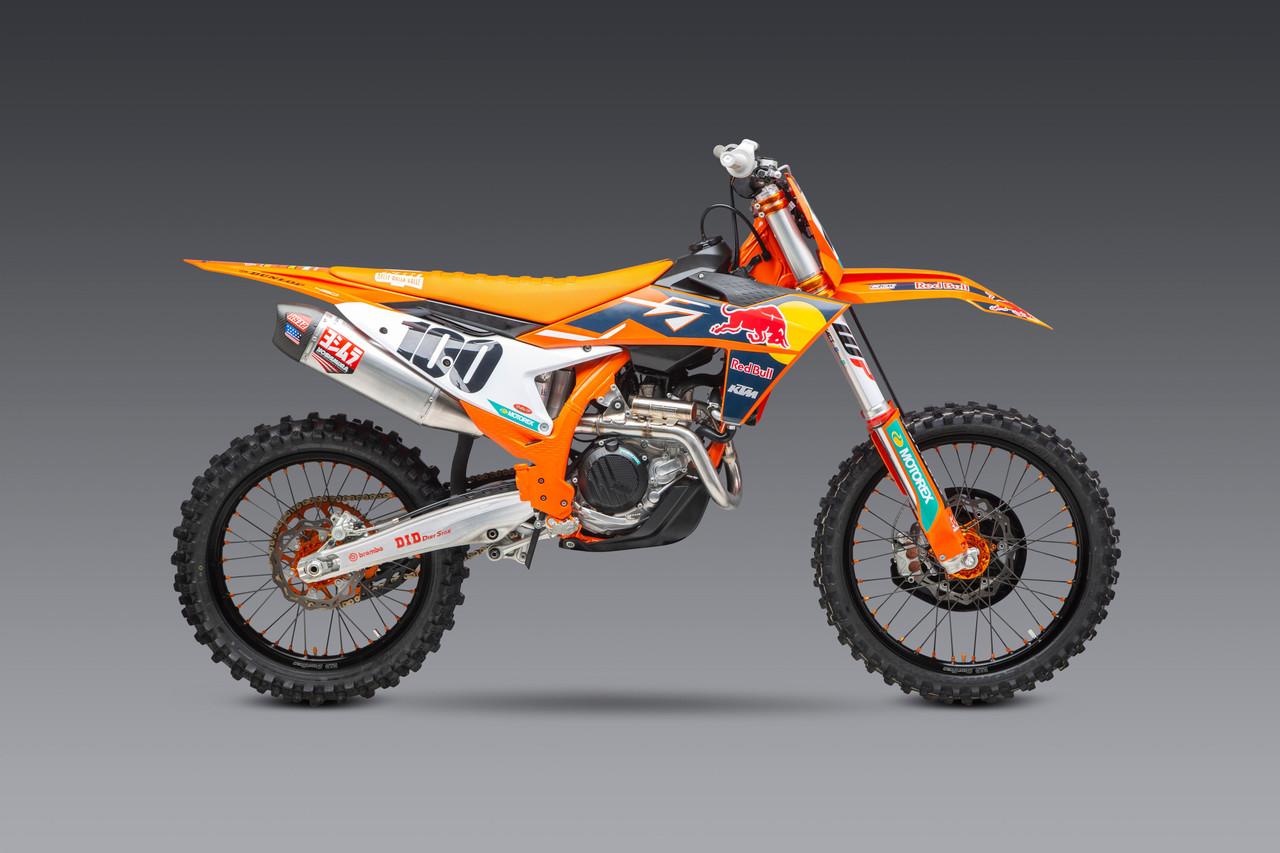 Yoshimura RS-12 Full System (S.Steel/S.Steel/Carbon Cap) KTM/Husqvarna SX-F/FC450 2023