Yoshimura RS-12 Full System (S.Steel/S.Steel/Carbon Cap) KTM/Husqvarna SXF/FC250 & SXF/FC350 2023
Yoshimura RS-12 Full Exhaust System (S.Steel/S.Steel/Carbon Cap) KTM/Husqvarna SX-F/FC250 & SX-F/FC350 2023
Introducing the newest RS-12 full system from Yoshimura R&D of America for the 2023 KTM SX-F250 and 2023 Husqvarna FC250.
The Austrian 250 engine that is the heart of the KTM and Husqvarna is a brand-new platform for the 2023 machines. Our R&D engineers focused on getting the new powerplant to carry power all the way through the range. Now, the RS-12 provides the racer a much more wider power curve while adding 2.7% max HP and 2.6% max torque. Better than stock, you bet!
This system and the new one we just introduced for the Austrian 450 models are the first Yoshimura production motocross exhausts to incorporate a resonator on the header and in the muffler. This new header resonator unlocks bottom and midrange power to not only make the new Austrian bikes more powerful, but provides additional overrev.
The RS-12 proudly developed, designed, and made in the USA.
Recommend this product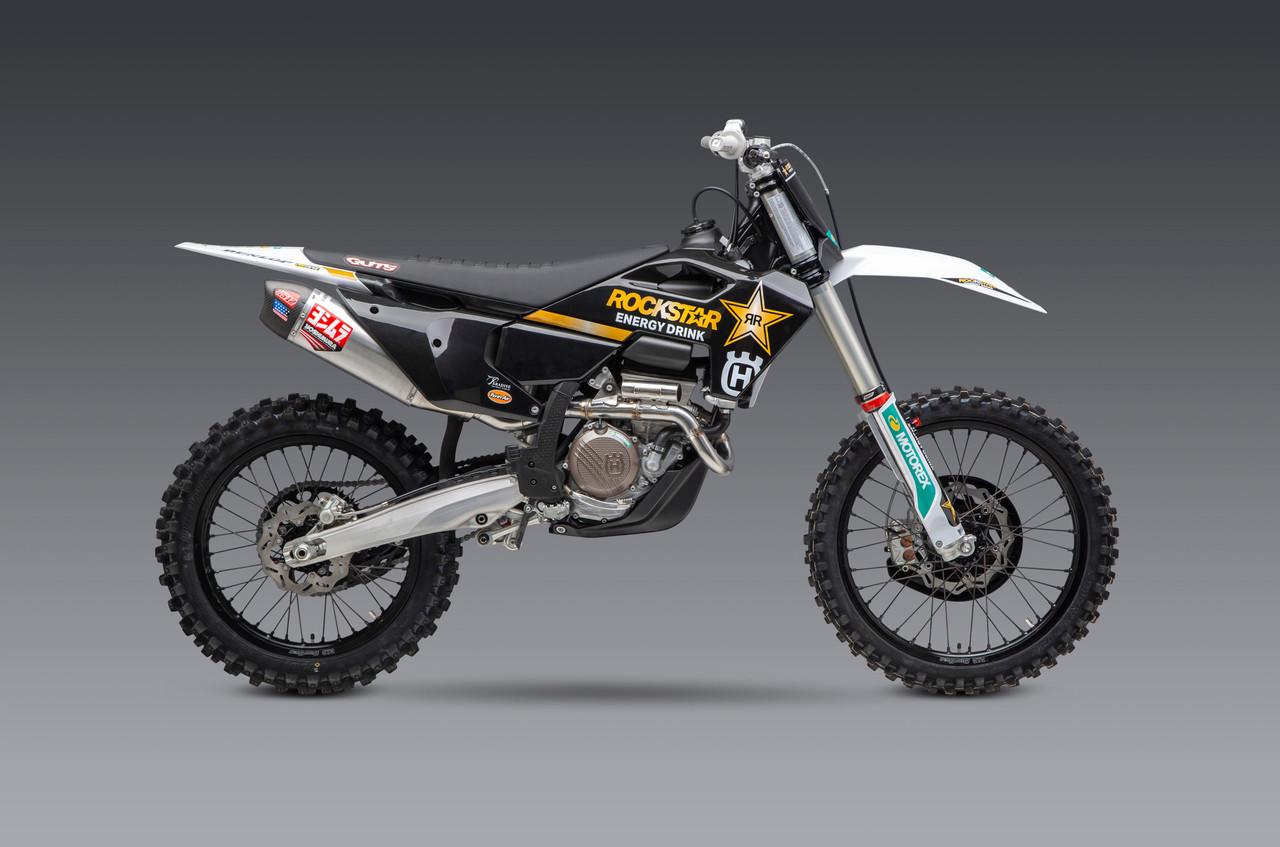 Yoshimura RS-12 Full System (S.Steel/S.Steel/Carbon Cap) KTM/Husqvarna SXF/FC250 & SXF/FC350 2023