C12 (5 Gallon/19 Litres)
The best all around racing fuel ever made. Recommended for compression ratios up to 15:1, satisfying the needs of 75% of today's automotive race engines. One of the winningest fuels in racing history, C12 has been the preferred fuel for drag, oval track, and road racers in North America and around the world. 
C12 is also the best all around two stroke fuel. 
Works great in vintage air cooled two strokes as well as new engines.
RON: 116
Leaded: Yes
Ethanol %: 0%
Oxygenates%: 0% 
All Race Fuel orders received Monday to Friday before 1pm will be delivered 2-3 days after despatch.
x1
 19ltr Drums - 
Single Parcel
x2-24 19ltr Drums - Half Pallet 
x25-36 19ltr Drums - Full Pallet
Next Day Delivery is available on request at an extra cost. 
*** DELIVERIES CAN ONLY BE MADE TO A BUSINESS/TRADE ADDRESS ***
Recommend this product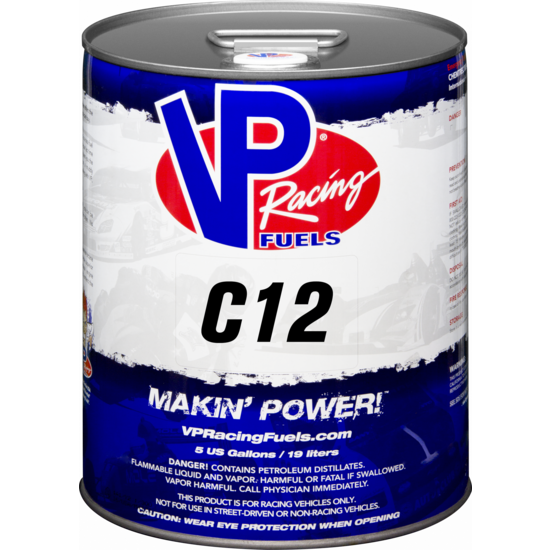 C12 (5 Gallon/19 Litres)